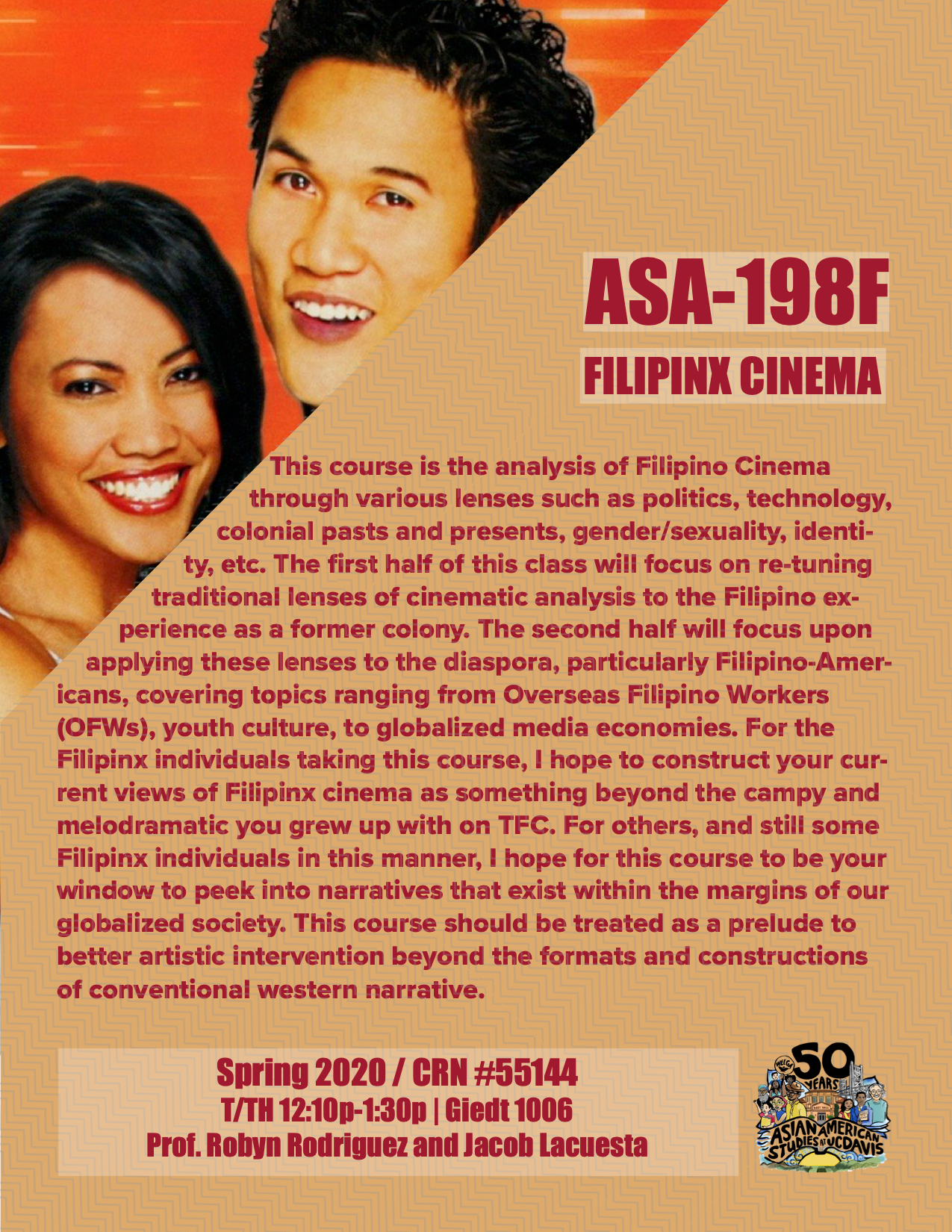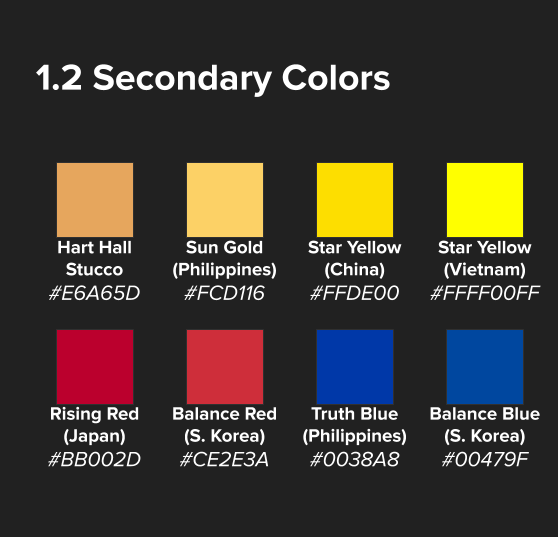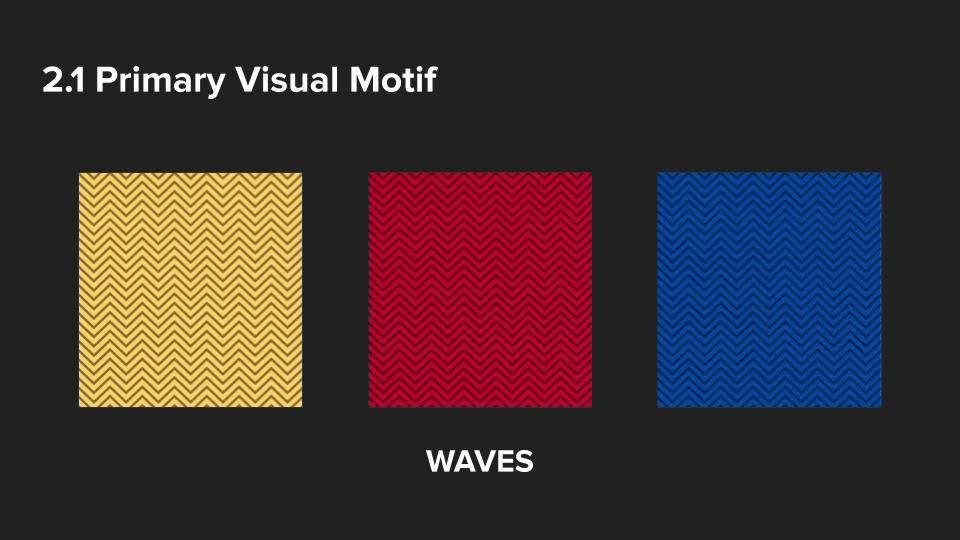 50th Anniversary Campaign
UC Davis Department of Asian American Studies
In celebration of the department's 50th year, I was hired to produce marketing materials that would not only be used for the anniversary but long after as well. 
We began with the development of a marketing toolbox in order to solidify the department's identity. Being that the University of California, Davis' primarily colors are Blue and Gold, we picked a shade of Blue and Gold that has been consistently used in already-existing marketing materials. Those acted as the department's primary colors. As for secondary colors, they come from a combination of colors as part of the existing UC Davis marketing toolbox in combination with colors picked from national flags. Finally, for visual motifs: waves. Waves were chosen as the primary visual motif of the background as both the field of Asian American Studies and the department is centered around activism, therefore making waves. When the marketing toolbox was developed, templates were developed for advertising courses, events, and even produce a calendar that has been distributed throughout current students, alumni, and social connections.
I also aided in the complete overhaul of the department's website, which can be viewed here.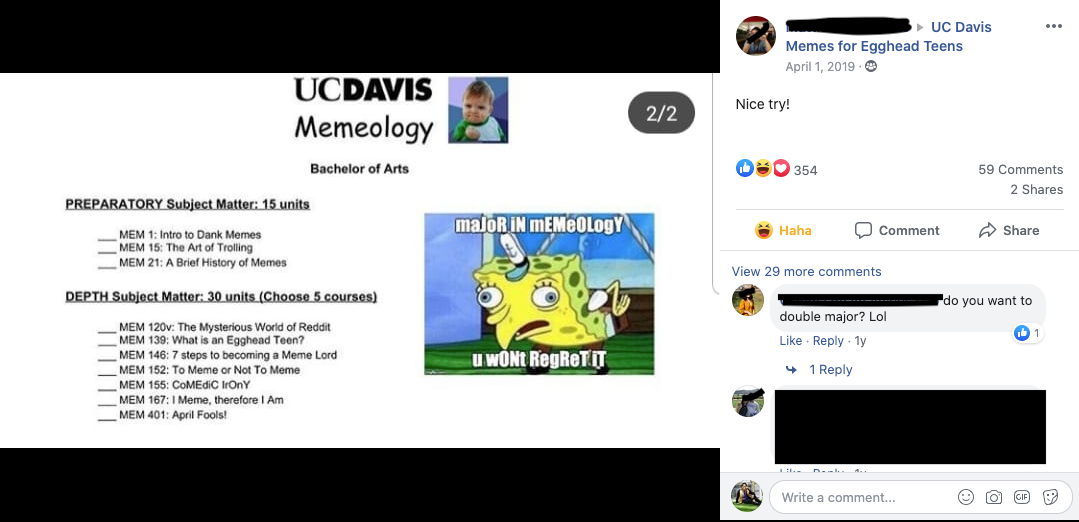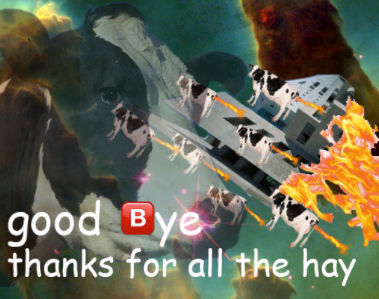 UC Davis College of Letters and Science
This was an experimental project I conducted with the Social Media Assistant in the UC Davis College of Letters and Science. The marketing campaign was a one-day prank for April Fools Day. Within it, we advertised that the college was starting a new major centered around memes. Throughout the day, we published posts on Instagram updates about the field; discussing research which narratively lead to a lab accident. At the end of the day, we revealed the prank but advertised already-existing courses that dabble around the topic of memes. The goal of this project was to have engagement with students both within our Instagram page and outside through university-affiliated meme pages. This project lead to sudden growth within our Instagram following which subsequently lead to consistent followings nearly every day from that point on.
GEL-12: The Earth Spring 2019 Campaign 
UC Davis College of Letters and Science
This video was a component for a larger campaign in order to promote the lower-division course, GEL-1: The Earth, to university students. This video was played in a loop on monitors situated across campus from social spaces, dining commons, and more.
This video was an experimental extension to a marketing campaign titled "New Year New You" which incited current and prospective students to try new subjects/areas available within the community college.